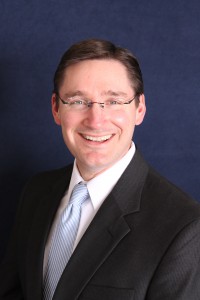 Joel Barrick was born and raised here in Carlisle, PA. Growing up in a Christian home and attending Great Hope Baptist Church and Christian School, Joel often heard the gospel and thought himself to be saved at a young age. However, at the age of 17, after hearing a lesson on eternity, he was concerned and went to talk to his dad. He remembers his dad asking if he was trusting in a prayer or trusting in what Jesus did on the cross. It was there in his dad's office that Joel asked Jesus to be his Lord and Savior. After graduation from high school, he worked full time as a produce manager for a local grocery store, where he met his future wife, Kimberly Buckley.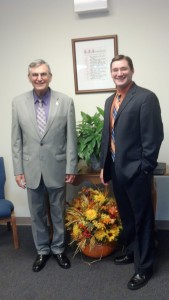 In 1999, Joel moved to Charlotte, NC, where he joined Bible Baptist Church. It was there, while he and his wife were working with the youth, that the Lord began working in his heart about full-time ministry. He pursued his Bachelor's degree from a local seminary before graduating in May of 2012. He was ordained in November that same year. In February 2013, he and his family moved back to Pennsylvania to be the Assistant Pastor of Great Hope Baptist Church. After 2 years of serving as assistant under the leadership of his father, he answered the call to become pastor of Great Hope.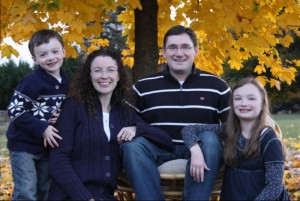 The Lord has blessed Joel and Kim with two children, Emilie and Charlie. Joel counts it a privilege to be a husband, daddy, and now pastor. Joel's desire for Great Hope is that we would be growing in our knowledge and love for the Lord, and discipling others to serve Him.
---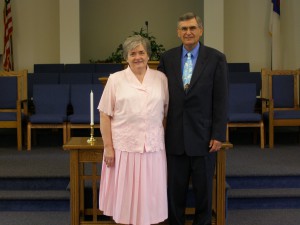 Pastor Dale Barrick is a longtime resident of the Carlisle area, born and raised in Newville, PA. After his graduation from high school, he served in the U.S. Air Force. While stationed in North Carolina, he met and married his wife Ann. It was also during this time that he and Ann accepted an invitation to attend church, where they were saved. Being led of the Lord to go into full-time ministry, they moved to Springfield, Missouri, to attend Baptist Bible College. After their graduation from Bible college, and a year's internship at Great Hope Baptist Church in Chesapeake, Virginia, Dale and Ann returned to Pennsylvania in 1970 to plant a church: Great Hope Baptist Church of Carlisle.
Pastor Dale Barrick served as pastor of Great Hope Baptist for 44 years. In December 2014, he announced his semi-retirement, stepping down as pastor, but remaining an active and valued member of the leadership of our church. He and Ann, who recently celebrated their 50th wedding anniversary, rejoice that their three sons and their wives are faithful servants of God, with two in full-time ministry. They have eight wonderful grandchildren, and enjoy opportunities to spend time with family.