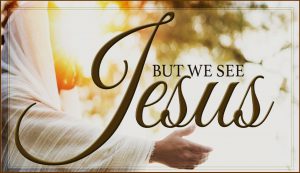 The Academy of Arts traveling drama team will present "But We See Jesus" on Sunday, July 29, 2018, at 6:00 PM. This is a free event, open to the public.
"But We See Jesus" is a biblical drama that follows the lives of several men and women  as they encounter Christ face to face. After their time with the Lord, each of these individuals face a moment of decision – to live wholeheartedly for the Lord or to continue serving self.
The Academy of Arts drama teams, based at the Logos Theatre in Taylors, SC, have been traveling the nation since 1971, "making the Bible come alive" through their presentations.